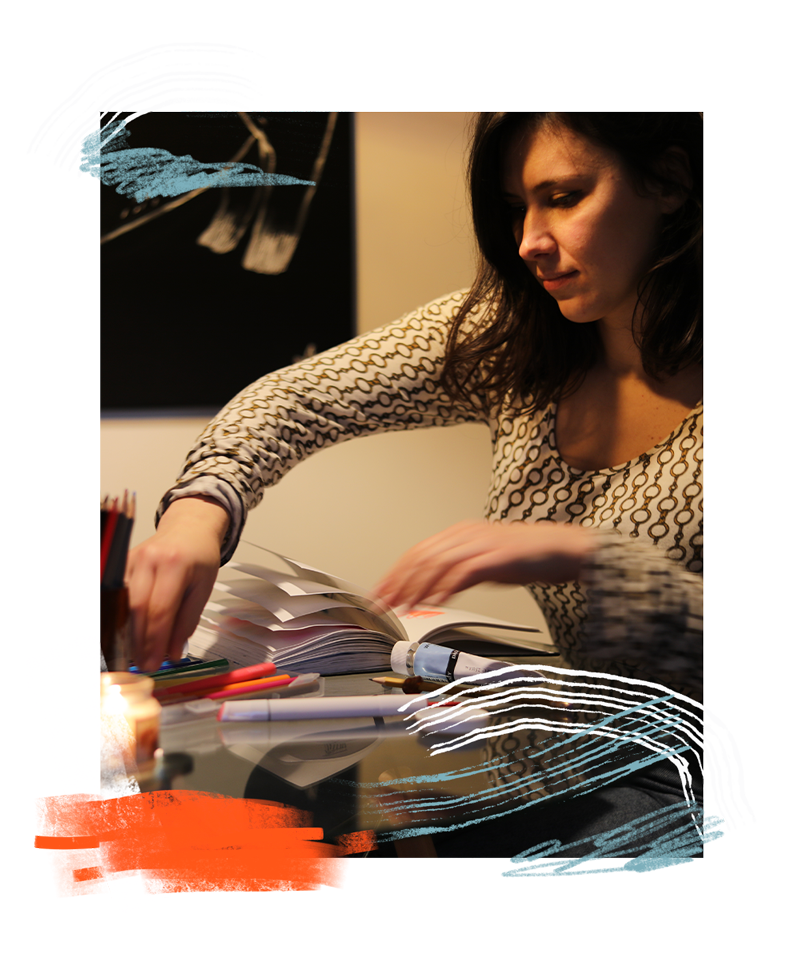 Hi, I'm Alissa, an Italian illustrator living and working in the UK.
I grew up as an only child in a small village in the Italian Dolomites (Südtirol). At the time I was the only kid with a foreign parent for miles, so I didn't have a lot of friends and pretty much spent most of my time crafting, drawing, building toys and inventing stories. After years of working in design, I re-discovered my love for illustration and decided to turn my passion into my job.
Focusing on editorial illustration and non-fiction children's publishing, I help nice people turn real and fictional stories into beautiful illustrations and moving image.
My work often features cityscapes and nature scenes, with characters that speak to adult and young audiences alike. I combine digital and analogue media and try to capture the quirky and delightful moments of magic in everyday situations – those tiny moments that make us feel alive.
If you'd like to commission or license an illustration, just send me a message at hello@alissathaler.com
As a designer I've worked with studios all over Europe, across a broad range of disciplines – from branding to editorial and webdesign, as well as developing illustration styles based on a brand's conceptual and visual foundations.
While focussing mostly on illustration these days, I occasionally still work on small freelance brand projects. 
I'm also the lead designer at Neo, a creative agency for purposeful and pioneering brands.
As a self-taught animator I've worked on a rage of explainer videos, brand animations and motion graphics for social media. I love using movement to bring the tiny details of illustrations and storyboards to life.
Depending on the complexity of the project, I might use Procreate, Photoshop, After Effects or Premiere to bring these stories to life. 
You can find examples of my work here.
Select clients include
Vice, Logitech, Jenipher's Coffi, NHS, Jubilee Debt Campaign, DSW International, Ikea, Three, McDonald's, European Parliamentary Forum, Sport England, Raising Futures Kenya, One Planet Clanfield, Vegavita
Talk to me in 
English, German, Italian or Russian
Want to work with me or license one of my illustrations? I'd love to hear about you and your idea! 
Send me an email at hello@alissathaler.com or contact me on Instagram.