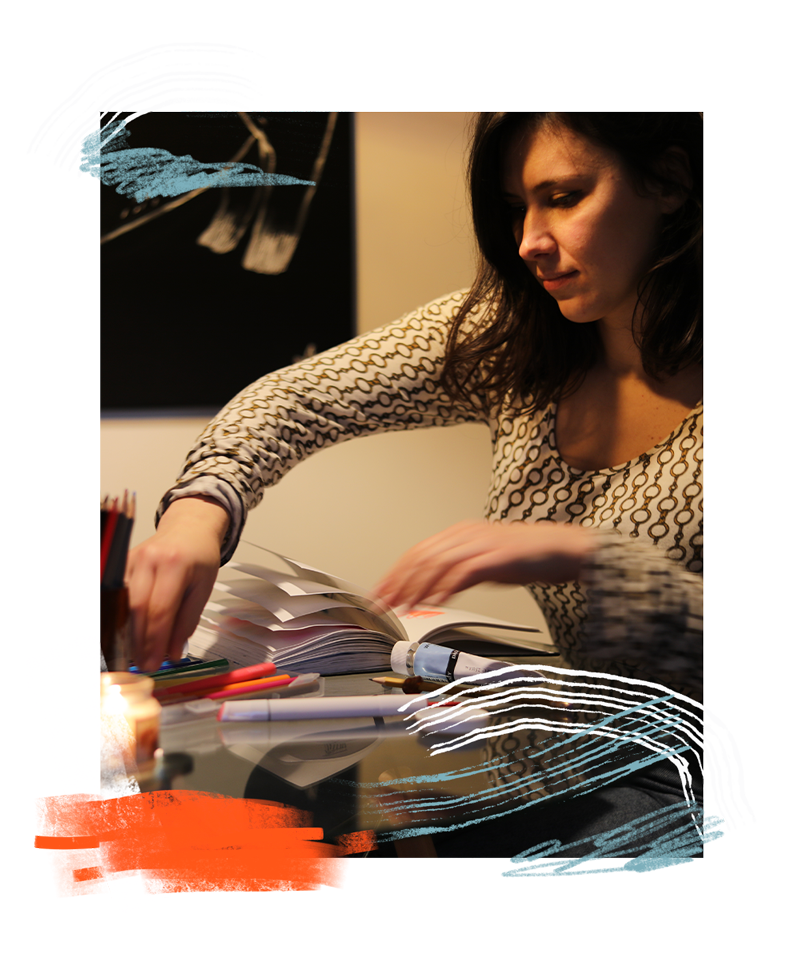 Hi, I'm Alissa, an Italian illustrator and animator based in Banksy's hometown Bristol, UK.
Drawing on a background in the branding and advertising industry, I illustrate vibrant, heartfelt and thought provoking scenes across editorial, publishing, brand and motion.
Always beaming with colour and textures reminiscing of paint rollers and pencils, I love using my illustrations to create captivating and educative imagery on nature, travel, mental health and food. Having worked extensively with NGOs and purposeful enterprises I've also had the honour of lending my creative voice to important issues like like sustainability, activism, social justice, women's health and rights, R&I and international development.
Recent project highlights:
Illustrating the complete issue of award winning publisher in|pact's flagship magazine on innovation // developing the branding and packaging for a sustainable woman owned coffee // illustrating and animating a launch teaser for Logitech's first mouse made from post-consumer recylced plastic 
Got a project in mind? Email me at hello@alissathaler.com
As a self-taught animator I've worked on a rage of explainer videos, brand animations and motion graphics for social media. I love using movement to bring the tiny details of illustrations and storyboards to life.
Depending on the complexity of the project, I might use Procreate, Photoshop, After Effects or Premiere to bring these stories to life. 
You can find examples of my work here.
As a designer I've worked with studios all over Europe, across a broad range of disciplines – from branding to editorial and webdesign, as well as developing illustration styles based on a brand's conceptual and visual foundations.
While focussing mostly on illustration these days, I occasionally still work on small freelance brand projects. 
I'm also the lead designer at Neo, a creative agency for purposeful and pioneering brands.
Select clients include
Vice, Logitech, First Bus UK, Jenipher's Coffi, Breathe Magazine, Carpe Diem Magazine (Red Bull), in|pact Media Verlag, NHS, Jubilee Debt Campaign, DSW International, Ikea, Three, McDonald's, European Parliamentary Forum, Sport England, Raising Futures Kenya, One Planet Clanfield, Vegavita
Talk to me in 
English, German, Italian or Russian